All items are returnable within 60 days of the purchase date. You can submit a return request in the My Account section on our website.

For the full return and refund policy and to start a return request, please follow this link: Refund Policy.

See the steps below for instructions on submitting your return request:

1. Log in to your CandleScience account and click on "account"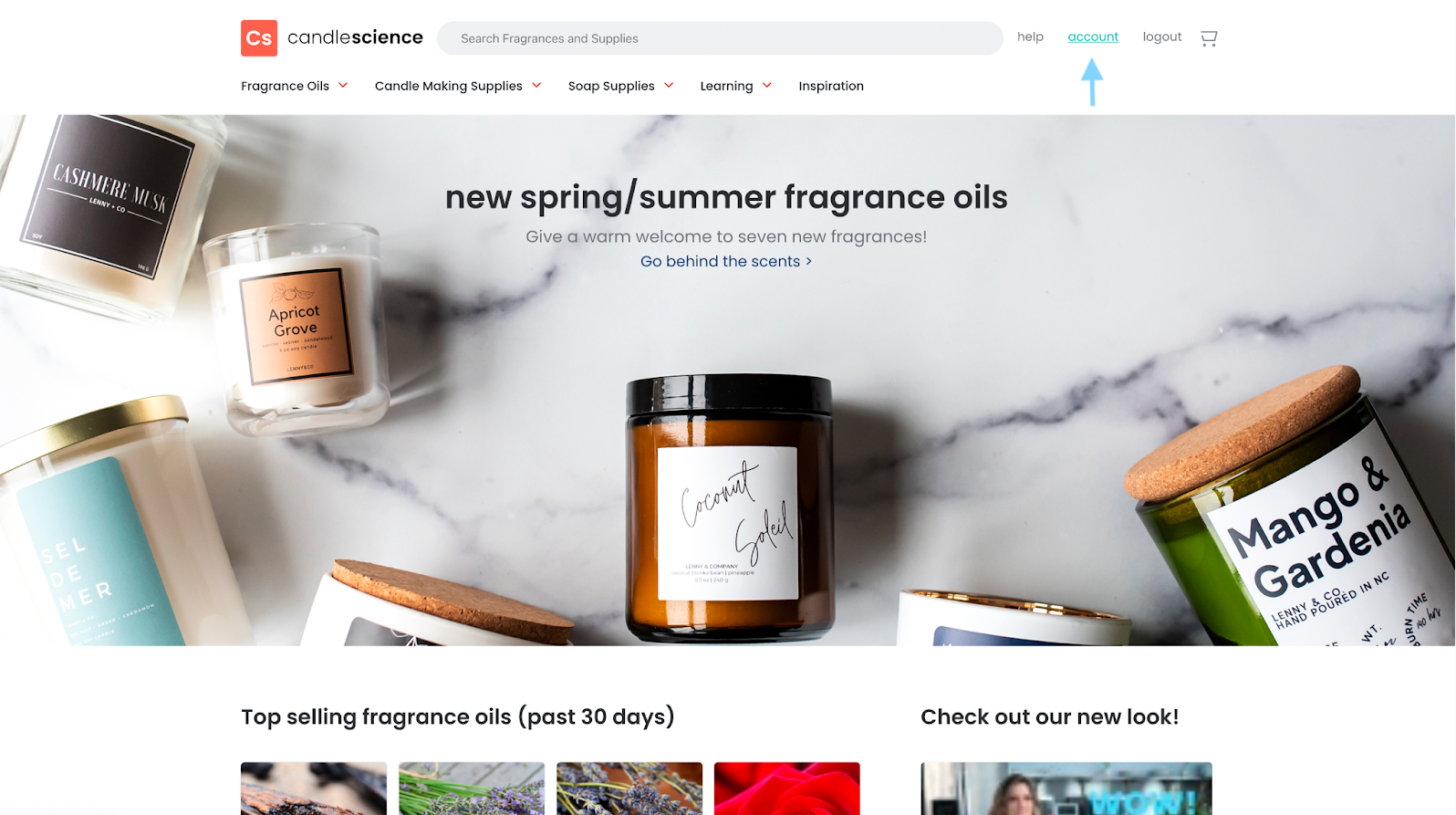 ---
2. Under My Orders you will be able to choose the eligible order from which to request your return. Click Order Details to select the correct order.


---
3. Once on the detailed Order page, click Return Order to begin the return request.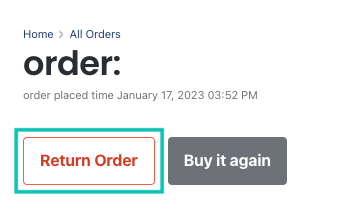 ---
4. Select the items you would like to return and click Submit.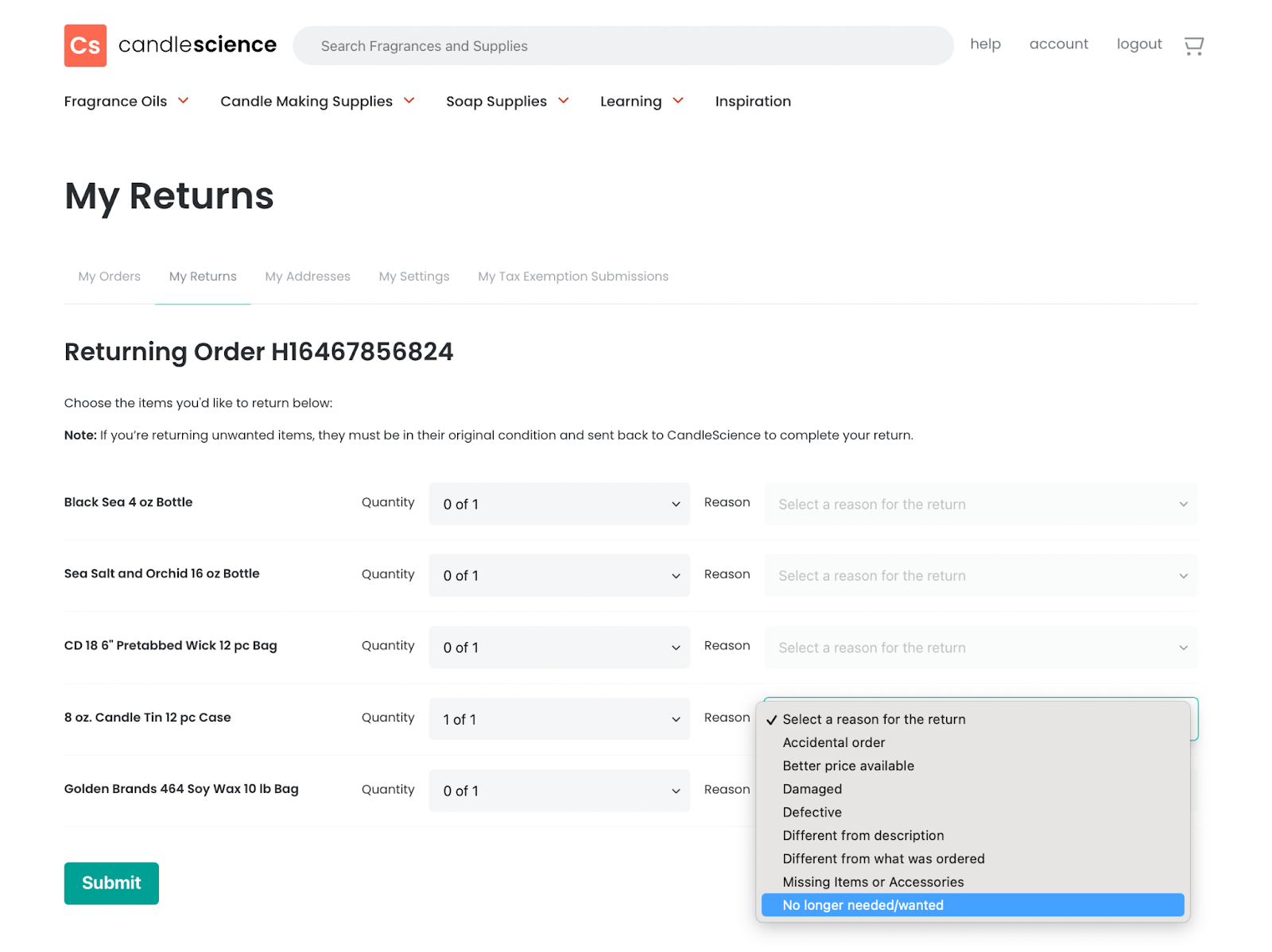 ---
5. Click on View Return Form to view and print your return form.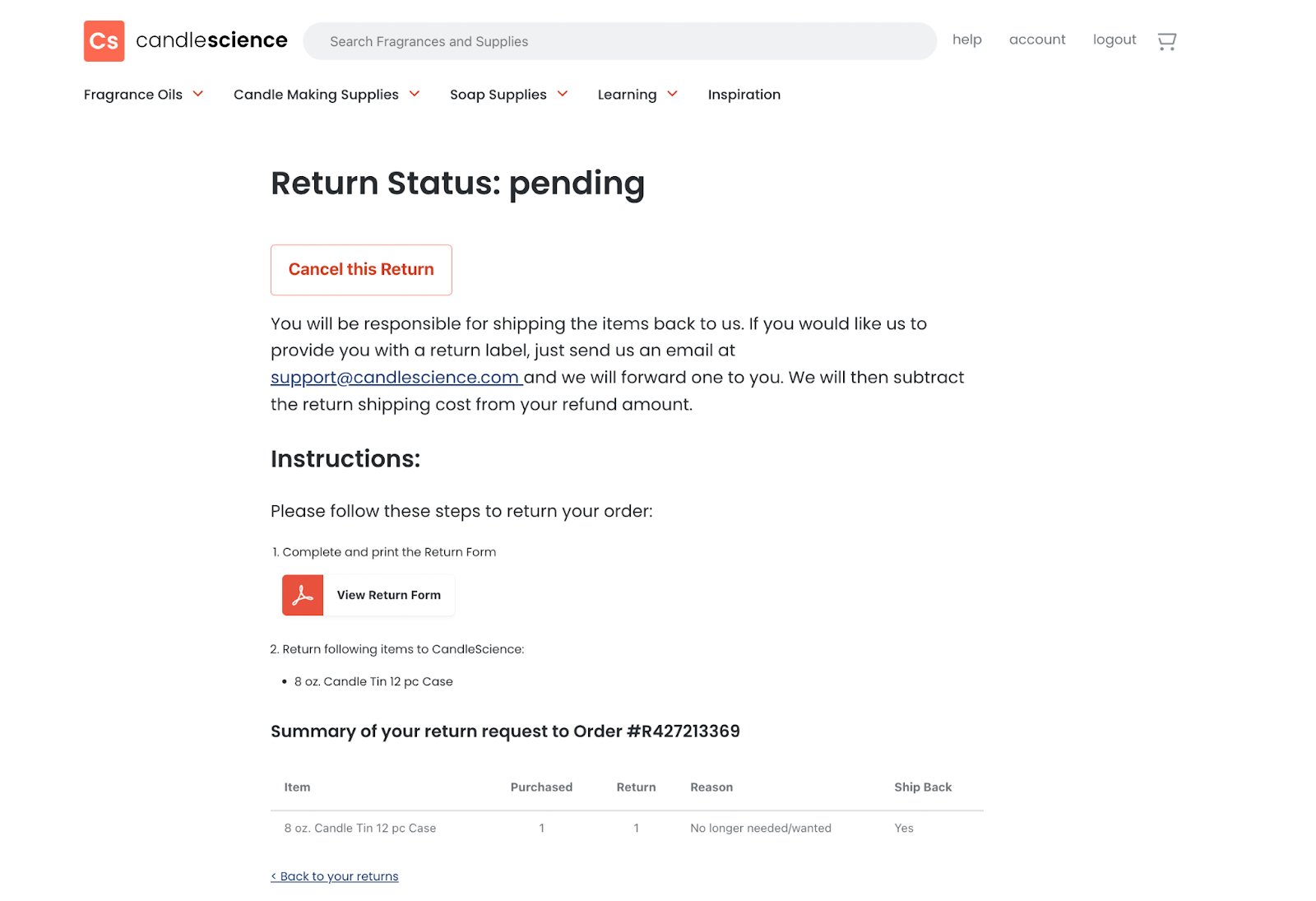 ---
6. Print your return form and include it in your return shipment.