All items are returnable within 60 days of the purchase date. You can submit a return request in the My Account section on our website.

For the full return and refund policy and to start a return request, please follow this link: Refund Policy.

See the steps below for instructions on submitting your return request:

1. Log in to your CandleScience account and click on "account"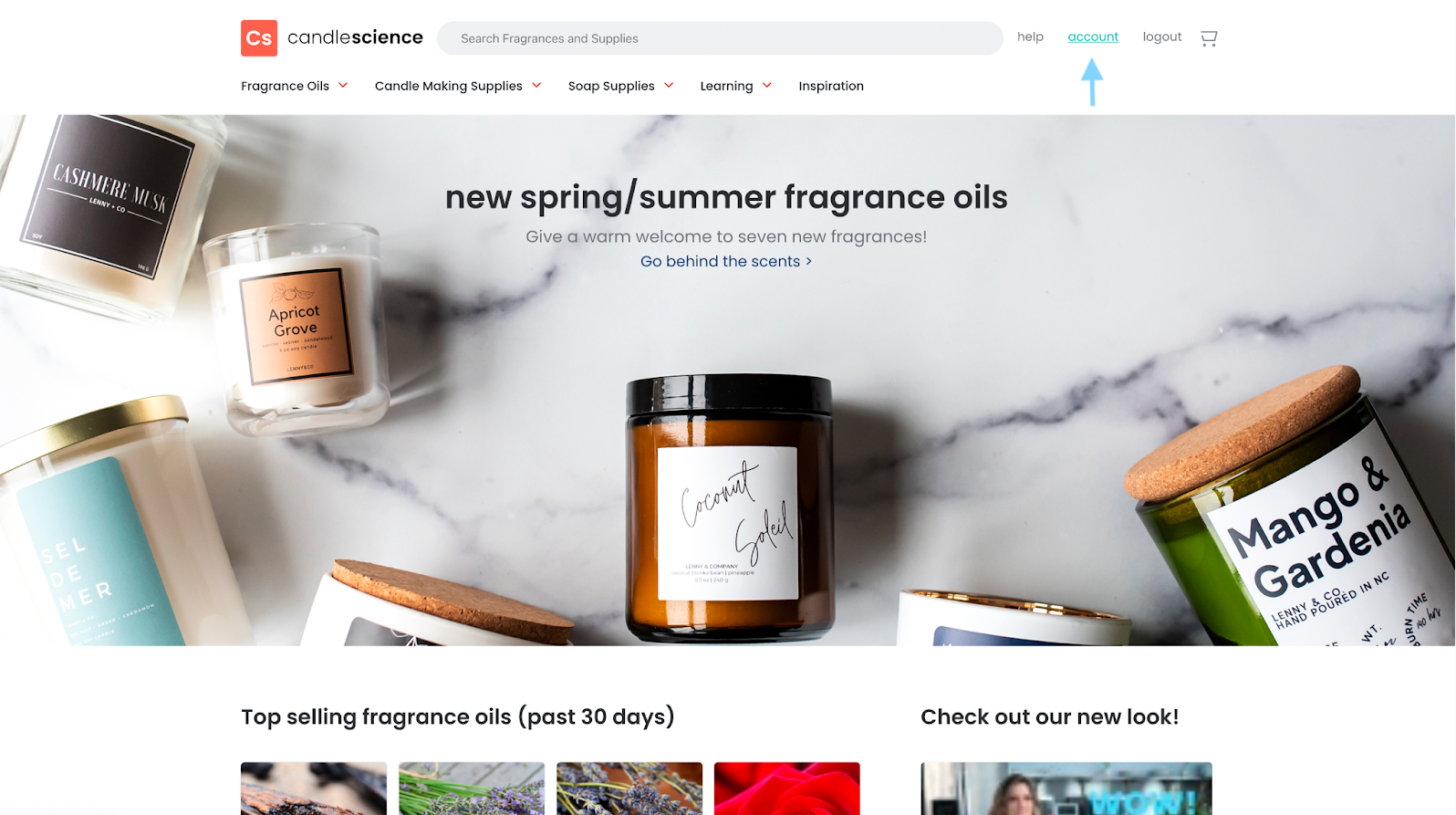 2. Under My Orders you will be able to choose the eligible order from which to request your return. Click Return Order to start your return.



3. Select the items you would like to return and click Submit.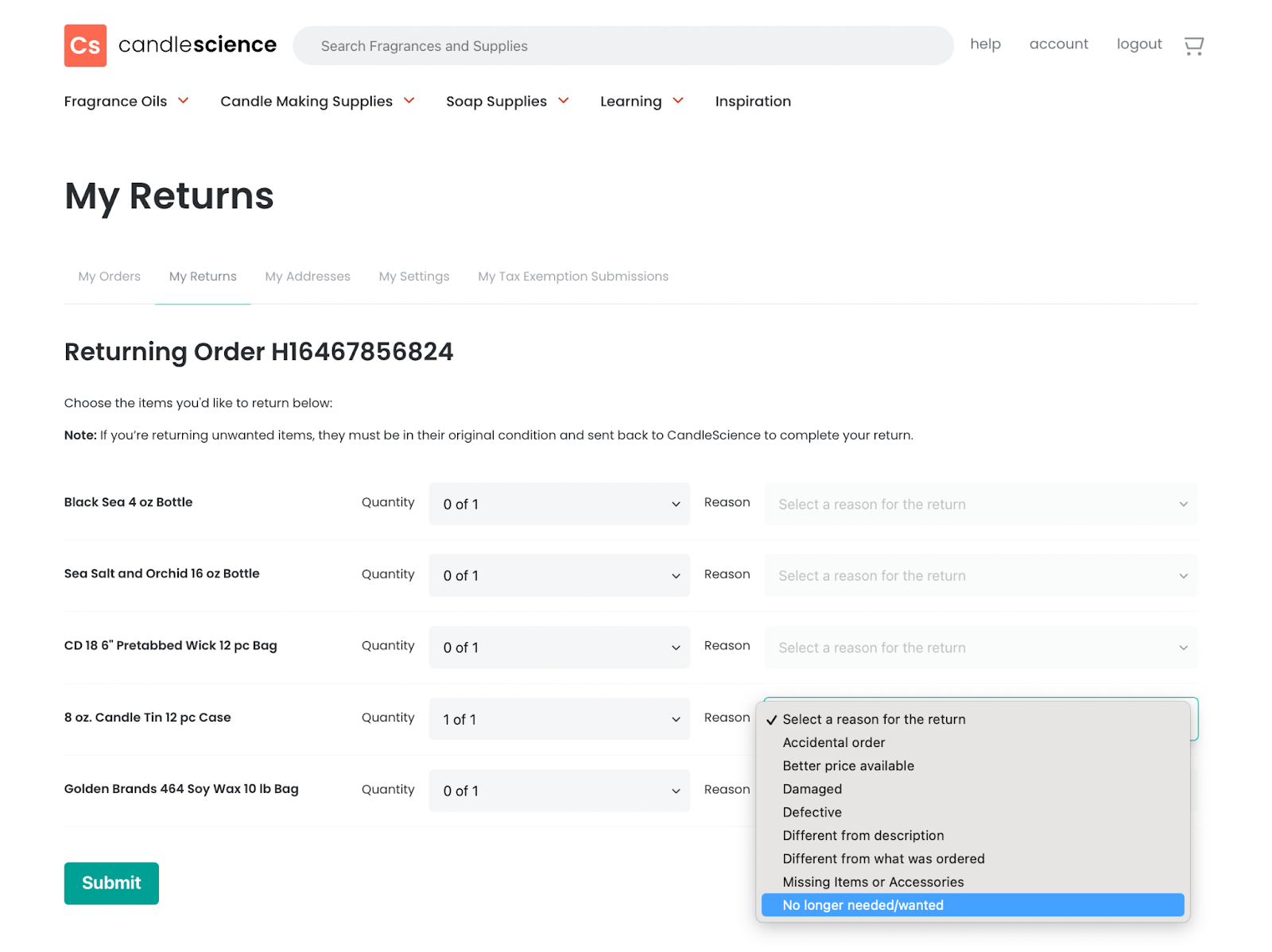 4. Click on View Return Form to view and print your return form.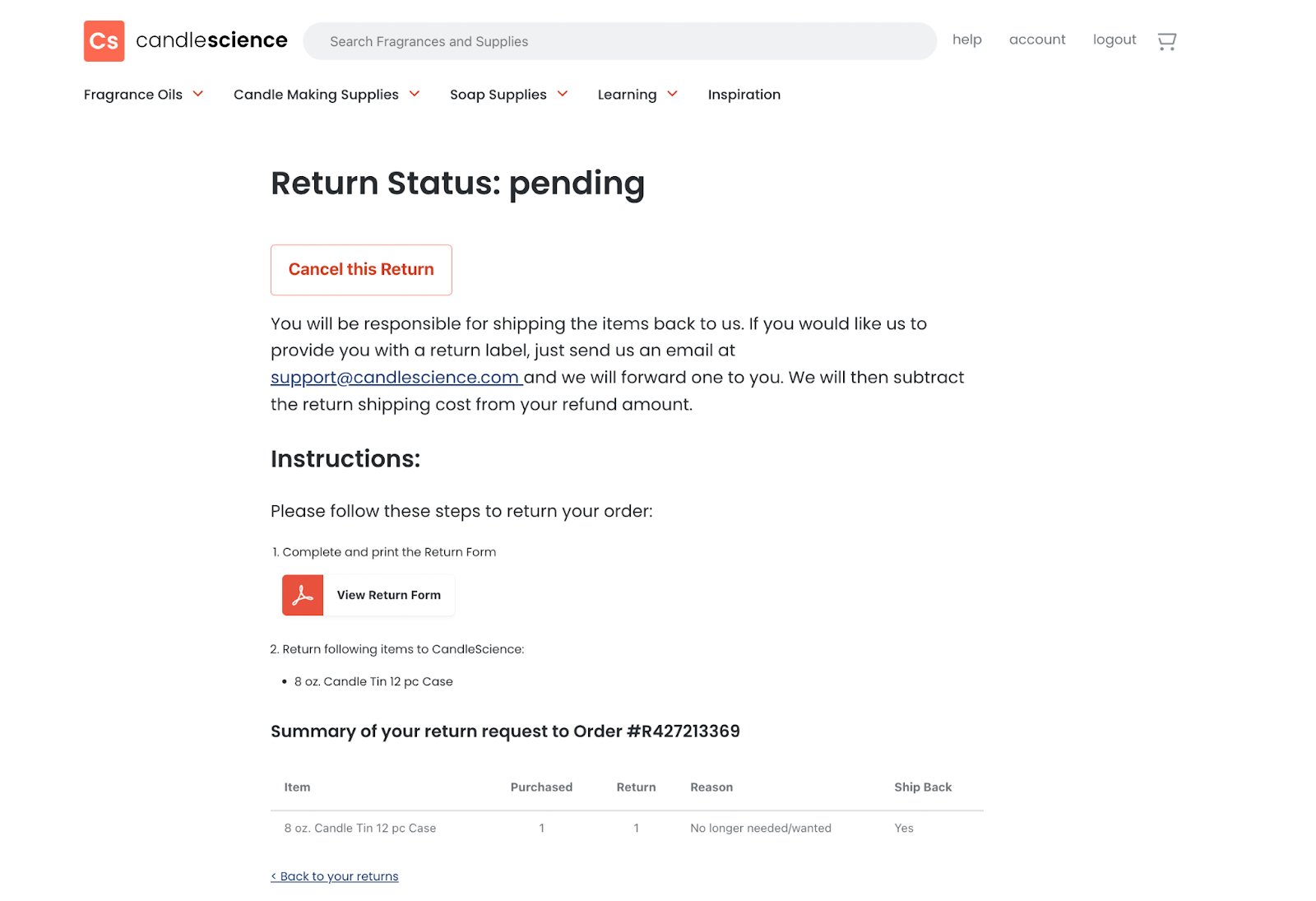 5. Print your return form and include it in your return shipment.