We do not require any special accounts or applications to receive wholesale discounts. All of the wholesale prices we offer are shown on the individual product pages.
Under many of our products, you will see multiple pricing tiers. If volume discounts are available for a product, you will see extended pricing tiers in green. Wholesale pricing will always apply to the largest size of an eligible item, and the prices will adjust automatically once you add the required amount to your cart.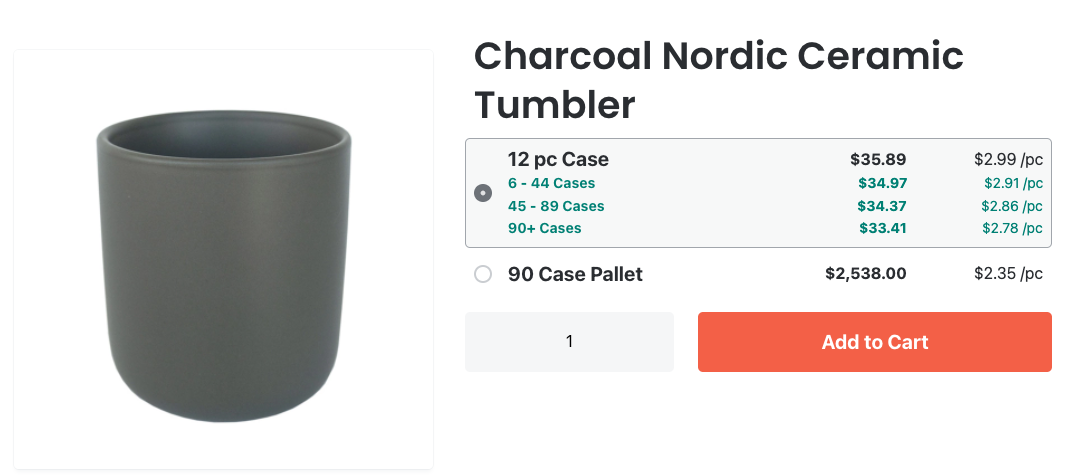 For example, a single case of the Charcoal Nordic Ceramic Tumblers will cost $35.89. If you purchase 6 cases, the price per case will drop to $34.97. Once 6 cases are added to your cart, you will see the price automatically drop from $35.89 per case to $34.97!
---
We also offer a Quick Order page if you know what you need to order and you want to order fast!

Wholesale pricing information is also available on the Quick Order page. Simply select a category, find a product, and hover your mouse over a field with a box icon.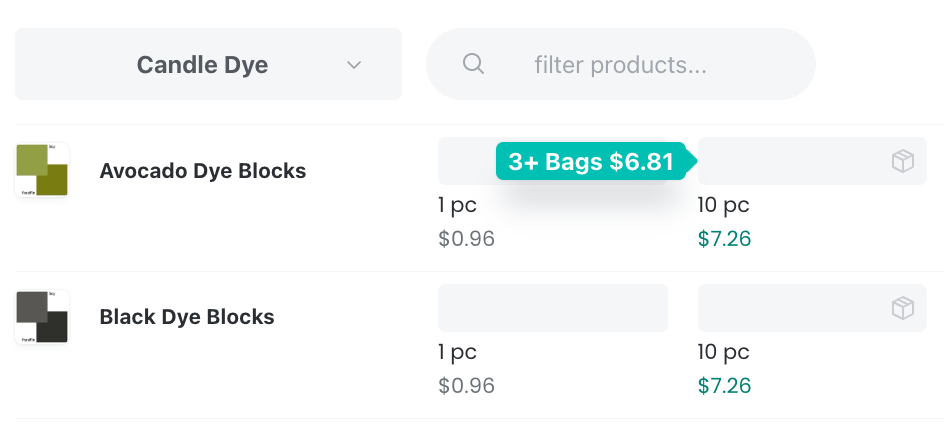 ---
Once you have added all of the items you'd like to your cart, you may be eligible for volume shipping discounts.
Read more about special volume shipping rates here!