Shipping costs are calculated based on the number of boxes that your items will be shipped in, the weight of those boxes, and the distance that they will travel.
To calculate shipping:
Add the items you need to your shopping cart. When you have all the items you need, click on the shopping cart icon in the top right corner. Enter your zip code into the zip code box on the shopping cart page and click 'Get shipping Quote'. Our website will display shipping quotes for all available shipping methods.

Once you've completed this step, you can either check out or add/remove products from the cart to see how that affects the shipping cost. At CandleScience we NEVER rebill you for shipping after the order. The price that you see on the shopping cart page is all you pay, period.

Our customers only pay the UPS or USPS daily rate (the lowest published UPS or USPS shipping rate). We never mark up freight or charge any handling fees on wax or any of our other products.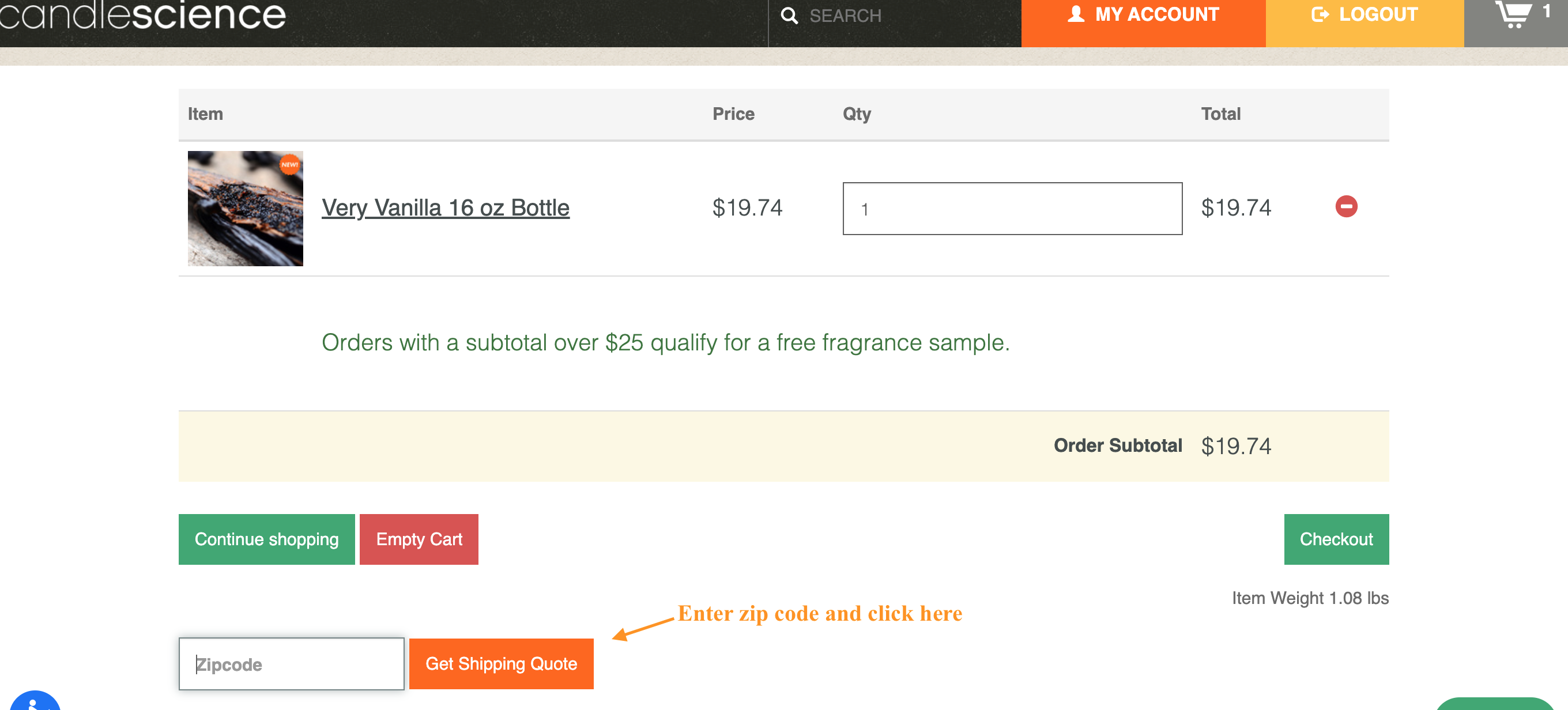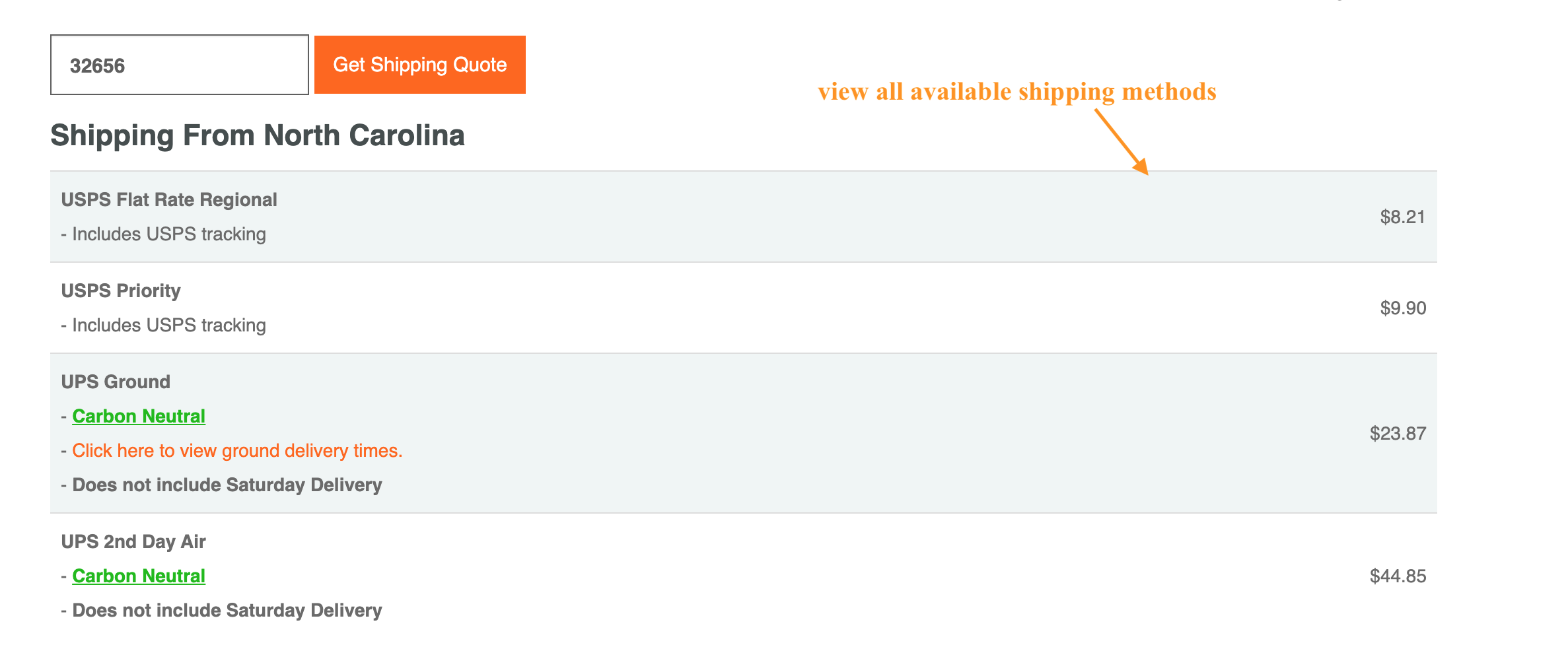 We strive to keep all items in stock at both of our warehouse locations, however, if an item is out of stock at one location, you may see a split shipment. Check out this FAQ for more information regarding split shipments.
You can also check out our Shipping Methods FAQ for some helpful tips on shipping!
If you're shipping with USPS, check out our Shipping Cheat Sheet.