If you are wondering how long it will take for your order to arrive before you complete it, view our Time in Transit map below to determine exactly when your order will arrive.
Orders placed on our website before 3 PM will ship the same day (excludes weekends and holidays).
On occasions where severe weather prevents UPS from being able to pick up packages, we will put a notice on the homepage and post on social media to inform our customers of shipping delays. Please be aware that UPS is unable to guarantee transit times when there are weather delays.
Note: All transit times are in business days.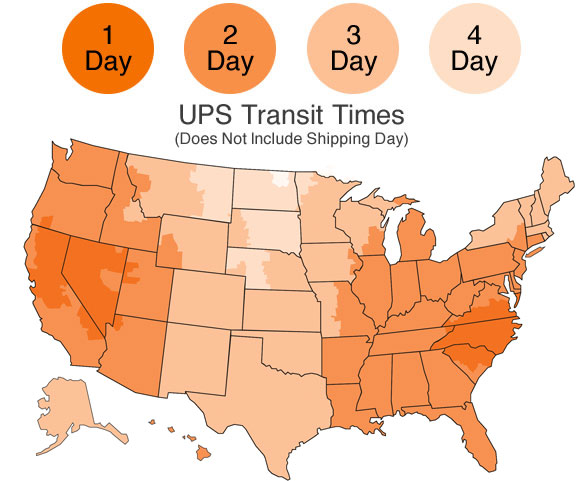 ---
< Return to CandleScience.com